Written by Liana Zoza
Translated by Giannis Lambrou
Typing the name Diego Rivera, on any international search machine, on the internet, it is remarkable how the photos that will appear, without the company of his eternal and explosive lover, Frida Kahlo, are counted on the fingers of one hand.
As well as the fact that the title that accompanies his famous name and his restless spirit, is not an artist or a painter, but a muralist, not by chance since a milestone in the history of art is his huge murals, both in Mexico and in the US.
Diego Maria de la Concepcion Juan Nepomuceno Estanislao de Rivero y Barrientos Acosta y Rodriguez and his twin brother, Carlos Maria, are born on December 8, 1886, in the city of Guanajuato, Mexico. His twin brother, unfortunately, dies shortly before he turns two years old, a story that seems to be repeated later, with the death of his eldest son, at the same age.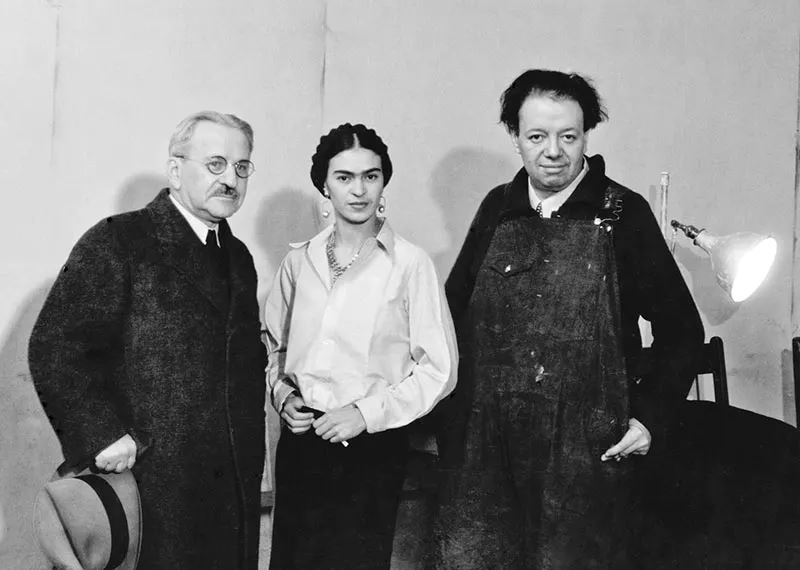 Testing his parents' stamina, who were teachers, he begins his painting quests at the age of three, filling the house with his children's sketches, with a particular preference for furniture and walls. In the end, they are forced to put canvases and blackboards everywhere, to spare what they can.
His artistic inclination does not abandon him and at the age of ten, he begins to study at the San Carlos' Academy of the Arts while in his adulthood is on a state scholarship to Spain to continue his studies.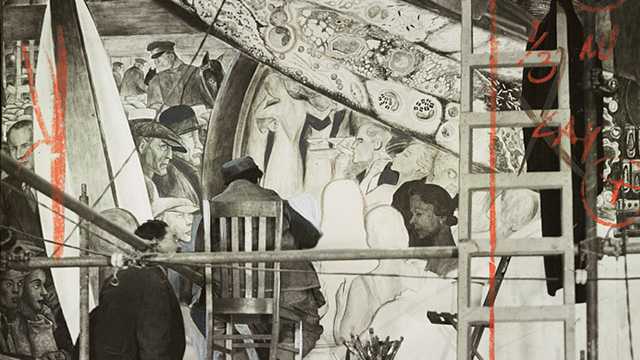 He begins his professional career in Paris, where he comes in contact with great painters, one of them being Modigliani, with whom he is closely associated, and begins to shape his personal style. He is greatly influenced by Cubism, but what really inspires him are the works of Cezanne. This inspiration leads him to create works that give him his first participation in large exhibitions. In Paris, he meets the Russian painter Angelina Beloff, whom he married and lived with for twelve years, until 1921 when he divorced her and returned to Mexico. Rivera has been married four times in total, two of them with the same woman, who is none other than Frida Kahlo. The paradox with Angelina Beloff is that almost all her painting takes place in Mexico, where she is installed in 1932. It is worth mentioning that she never remarried, after her separation from Diego Rivera.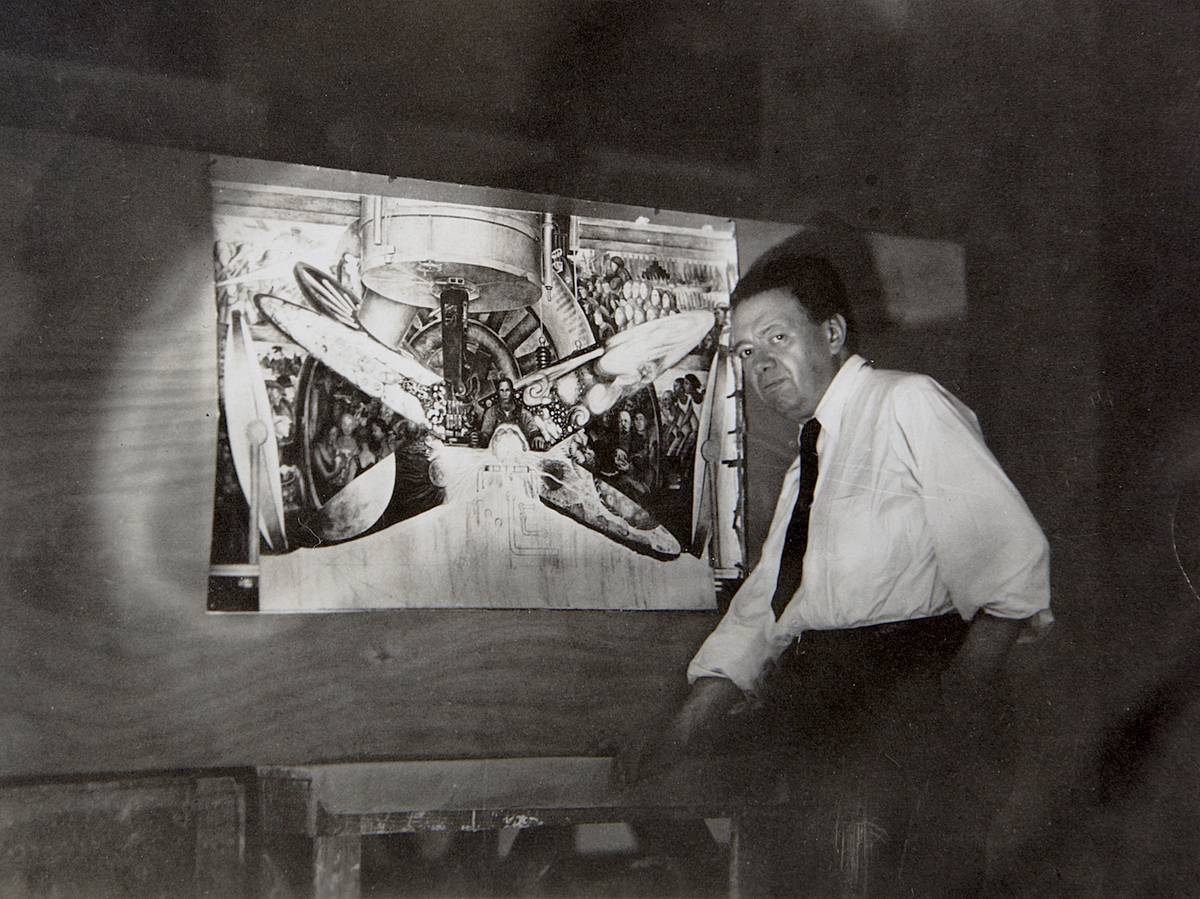 Upon his return to Mexico, he undertook to create on behalf of the Ministry of Education, large murals in public buildings. In the project, the painters José Orozco, David Siqueiros, and Rufino Tamayo also take part it. The themes are popular and taken from Mexican history and society, with strong colors and flat figures reminiscent of Aztec art. That is also the starting point, both in opening the way that will lead him to the recognizable style of his work, the Mexicanidad, and in becoming extremely popular in Mexico, which lasted throughout his life.
Mexicanidad starts as his personal artistic style, which focuses on Mexican culture, with one of his main features being the illustration of three-dimensional objects, in two dimensions. Then it evolves into an art movement involving other famous Mexican artists such as José Orozco, Frida Kahlo, and David Siqueiros.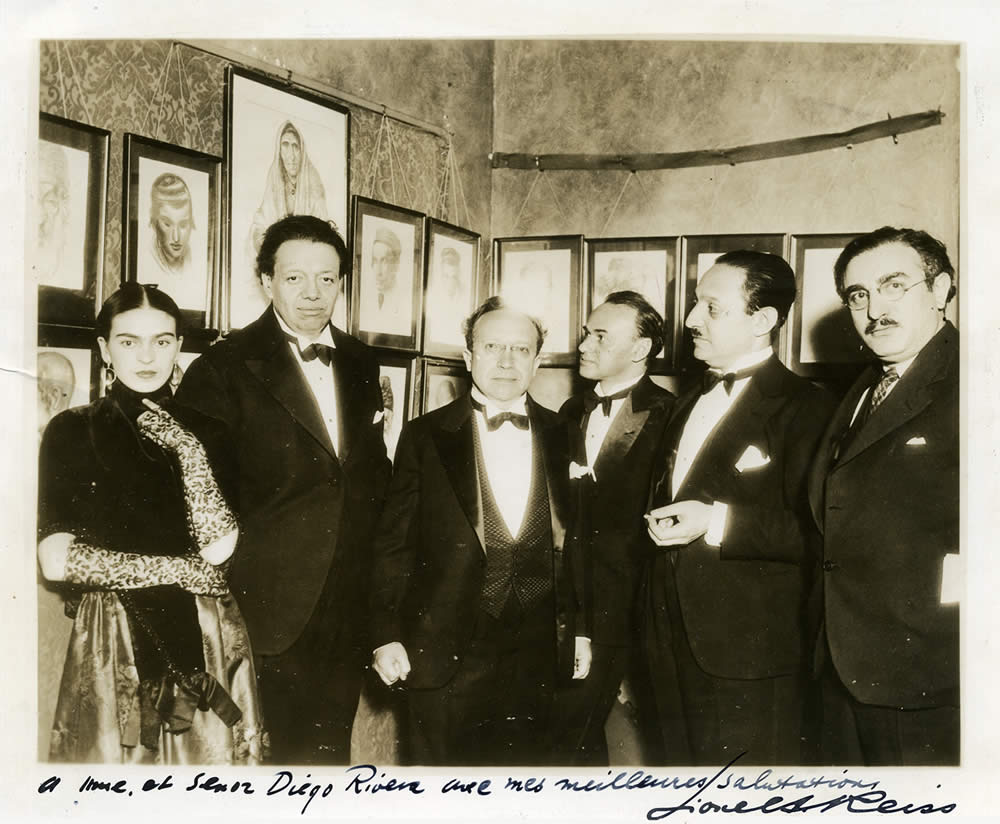 Tall and stocky, he could hardly be described as handsome, with often joking about his "size", saying that he managed to end the scale at 150 kg. This, of course, never stopped him from having an adventurous love life with several spouses and even more mistresses. In 1922, he meets his second wife Guadalupe "Lupe" Marín, model in many of his works and mother of his two daughters. This marriage lasted six years, until 1928. In the meantime, he has already met Frida Kahlo.
As an atheist, in his view, he does not hesitate to state publicly that: "religions are a form of collective nervousness". One of his works, the Dreams of a Sunday in the Alameda Central Park, 1946 – 1947, is banned from the public for nine years because in between the forms depicted, there is a writer that holds a sign that writes: "God does not exist". Rivera removes the famous sign so that the work can be screened, however, he never retreats from his public position of the non-existence of God.
Although a member of the Communist Party of Mexico, his pro-Trotskyist views and his visit to Moscow for the festivities, for the ten years since October Revolution, where he is assigned a mural, costs him the deletion of it. The mural is never made, due to the controversy between Trotsky and Stalin.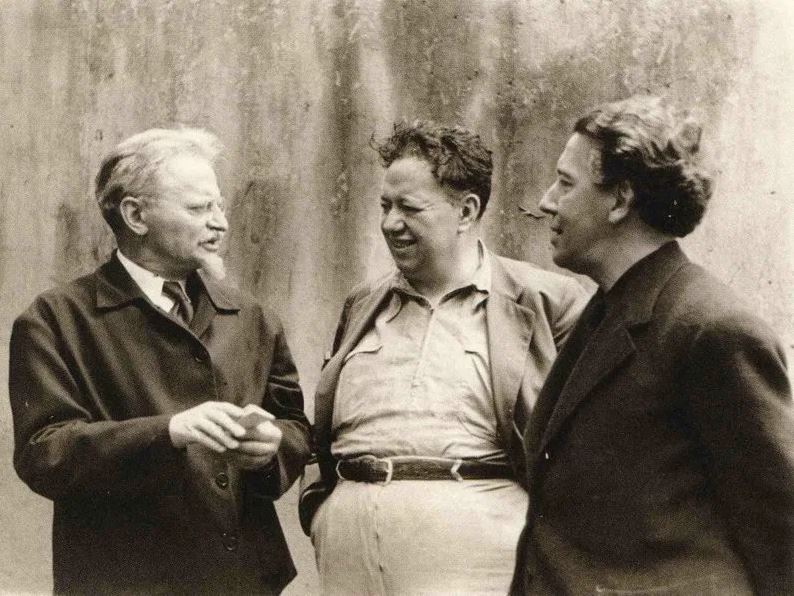 His leftist views do not prevent him from making a big retrospective exhibition at the Museum of Modern Art in New York, nor to undertake, by assignment, the creation of the mural Man at the Crossroads, 1933, at the Rockefeller Center.
But hey lead him to include Lenin in the mural, to lead one demonstration, a view that does not seem to be shared by Rockefeller, but also the residents of New York, who react with mass demonstrations, while the media exert intense criticism of him. The project, however, may have been destroyed by his own sponsors, as Rivera refuses to remove Lenin from the mural, in February 1934, but that does not stop Rivera from rebuilding it next year in Mexico City.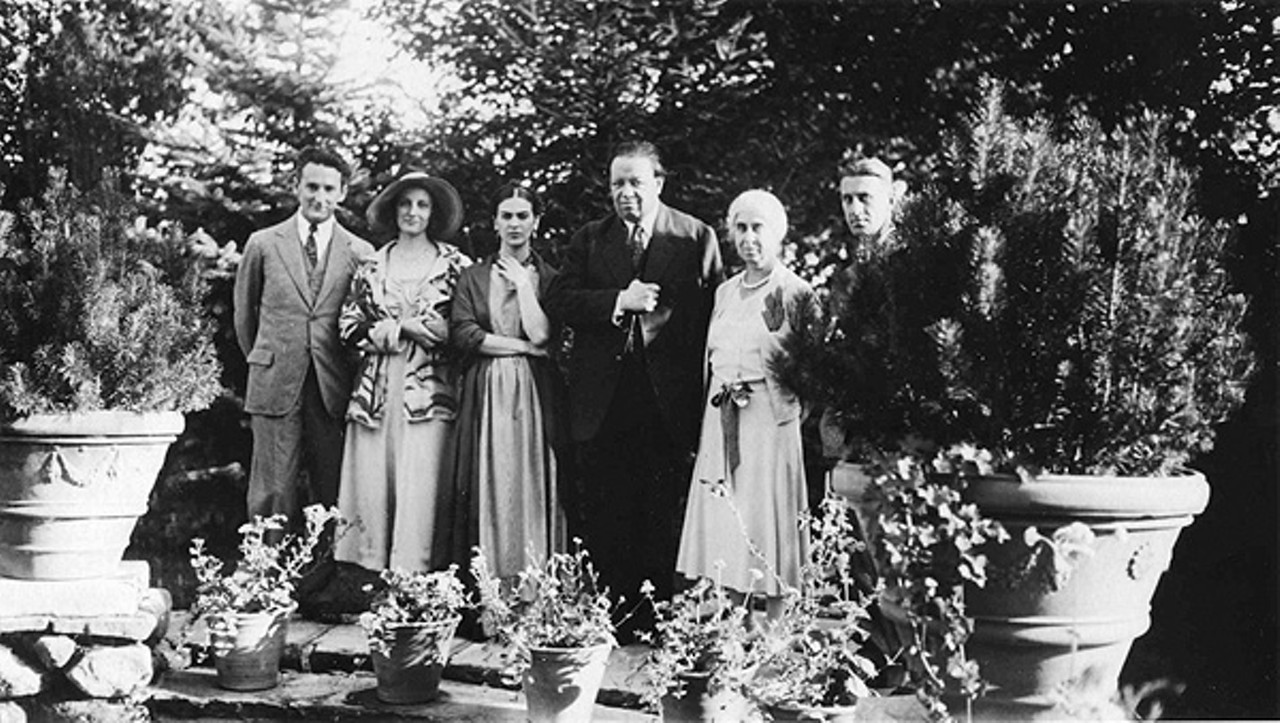 He married Frida Kahlo in 1929, despite the objections of her mother, who states that: "the elephant will mingle with the dove", but also because of their big age difference, Rivera is 43 and Kahlo 22. They lived together until 1939 when they separate because of their explosive temperament and not being able to stand each one the infidelities of the other.
He constantly encourages her to engage in her painting, resulting in -at some point and then- overshadow him with her art, but at the same time, he does not stop his infidelities. She feels betrayed and hurt and maybe by desire or by the reaction, creates casual relationships with both men and women. The dark side of their relationship, which, Kahlo cannot overcome, is the revelation of his love affair with her younger sister, Cristina, which leads her to abandon him.
In 1940 they get remarried, while her already shaky health has deteriorated, and this fact seems to have significantly affected Rivera. Her death in 1954 shocks him. A year later he was diagnosed with cancer and in the same year, he married the publisher Emma Hurtado.
The epilogue, in his turbulent life, is written on November 24, 1957, when he dies in his lab from a heart attack. Nobody knows his last thoughts, but we can refer to what he said: "If I ever loved a woman, the more I loved her, the more I wanted to hurt her. Frida was only the most obvious victim of this disgusting trait."